ONLINE DATING STATISTICS AND FACTS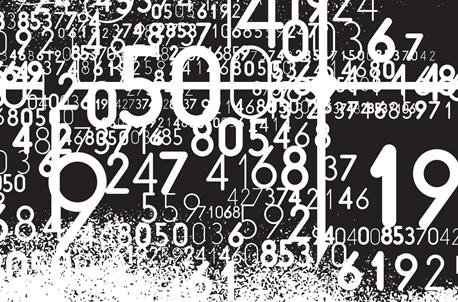 Do you feel sad and lonely? Have you tried everything, but still find yourself in an unfortunate position? Are you disappointed with your dating life and thinking about looking for love online? Then you are just one of the numerous dating site users that hold the same intentions, amounting to over 40 millions in the US and 140 in China, the largest online dating community today.
For your information, over the past few years, the online dating industry has reached considerable growth, as it has gone from $900 million worth in 2007 to $1.9 billion in 2012.If you are not looking for a temporary solution to your problems, and thus a short term fling, I am delighted to let you know that results are quite encouraging, for since 2007, 17% of married couples have met online, as have 1 to 5 people committed to a serious relationship. Likewise, one may notice a trend for seeking serious and financially stable partners. Surprisingly, or not, 38% of girls online prefer the nice guy instead of the bad one (15%), while 42% of men are attracted to the modern career girl type rather than the girl next door (34%).
Unfortunately, while online dating sites algorithms and formulas argue to predict compatibility, by just completing a simple questionnaire, it is highly doubtful that you are going to actually meet your soulmate online. Indeed, a more spontaneous, or even
Apart from the obvious benefit of being able to meet your date from the comfort of your own home, one of the clearest advantages of using an online dating service is the opportunity to meet people beyond your local pool. An evident preference on international relationships is illustrated by the example of Russian single women, where an observed proportion of 37% believe that a groom abroad will not only help their own living standards, but will guarantee a better future for their children as well.superficial approach towards relationships and marriage is reflected in online dating statistics; for instance, couples who met on dating sites usually rush into marriage after dating for a period of 18.5 months, while in the real world they can wait for about 42 months.
Be cautious though, as the online world may be far from innocent: an 81% of online dating sites users mislead their potential mates, mostly in relation to their physical appearance. While both sexes tend to lie about their age, men also stretch the truth about their height and income, and women about their physical built and weight. It's fascinating that women often use a profile picture that is as old as 1.5 years ago, when men upload a 6 months old photo.
Now that you are aware of the whole picture, you are free to experiment, make the right decision and look for your soul mate online. Chances are you are setting sail for an adventure with unpredictable outcomes, but I'm sure if you put an honest, persistent effort, you can definitely make it work.